Hundreds of years ago, men relied on horses to pull their plows, drag carts loaded with stuff, and carry them across town or country. Eventually, the status of horses changed from labor animal to someone with value and recreation. Suddenly, people did not want their racehorses to walk long distances. The demand gave birth to horse trailers!
In the 18th Century, 'Vanning' got introduced, where horses hauled other horses as cargo. It was slow but efficient.
In 1771, an equine-drawn van got created for a popular racehorse called Eclipse, who had bad feet and was unable to travel. The journey was long but the horse trailer history officially started. However, the practice was rare until the 1830s.
In 1836, John Doe, a horse trainer convinced the racehorse owner to drive Elis [his steed] in the equine-drawn wagon to racetrack Doncaster in England. The distance from the stable was long, so using a trailer would spare the animal from self-propulsion wear & tear. Elis won with high odds, which influenced British trainers to adapt to the practice.
Besides, transporting racehorses, horse trailers were used by the fire department as horse-drawn ambulances. City accidents involved injured but salvable horses needed quick transportation for veterinary care at the firehouse.
Eventually, the horse trailers got mechanized. It was a nice transformation for the unlucky horses as they did all the hard pulling.
In 1914, motorized horse boxes were manufactured in England. During World War I multiple horse ambulances got designed to transport the infantry horses from battlegrounds to hospitals at the base, where they received care for shell wounds and gunshots. The horse trailer was specifically designed to rotate so that the horses could walk on and off with ease.
In 1927, Westfalia a German Company started building horse trailers and soon introduced a blend of trailer box and camper van.
In 1934, the Texas Rangers got popular for hunting notorious crooks, Bonnie & Clyde. They used horse trailers for their patrolling.
In 1940, the superstars Champion and Gene Autry traveled from one show to another in their fancy trailer.
The foundation of modern trailers got launched in the late 1950s. Stidham Company in Chickasha, Oklahoma built a two-horse bumper pull trailer. Since then the trailers have developed and evolved a lot.
People started traveling a lot and spending time on vacation, so haul demand also increased in the 1960s, which lead to the creation of gooseneck horse trailers in the 1970s. The horse trailer became versatile and capable to carry several horses, simultaneously.
Until the 1990s, the configurations of horse trailers reformed from straight & slant loads to box stalls & accommodating growing needs.
The latest trend is the living quarter horse trailer. You can sleep and camp inside the trailer as it is equipped with appliances, a bathroom, and a kitchen.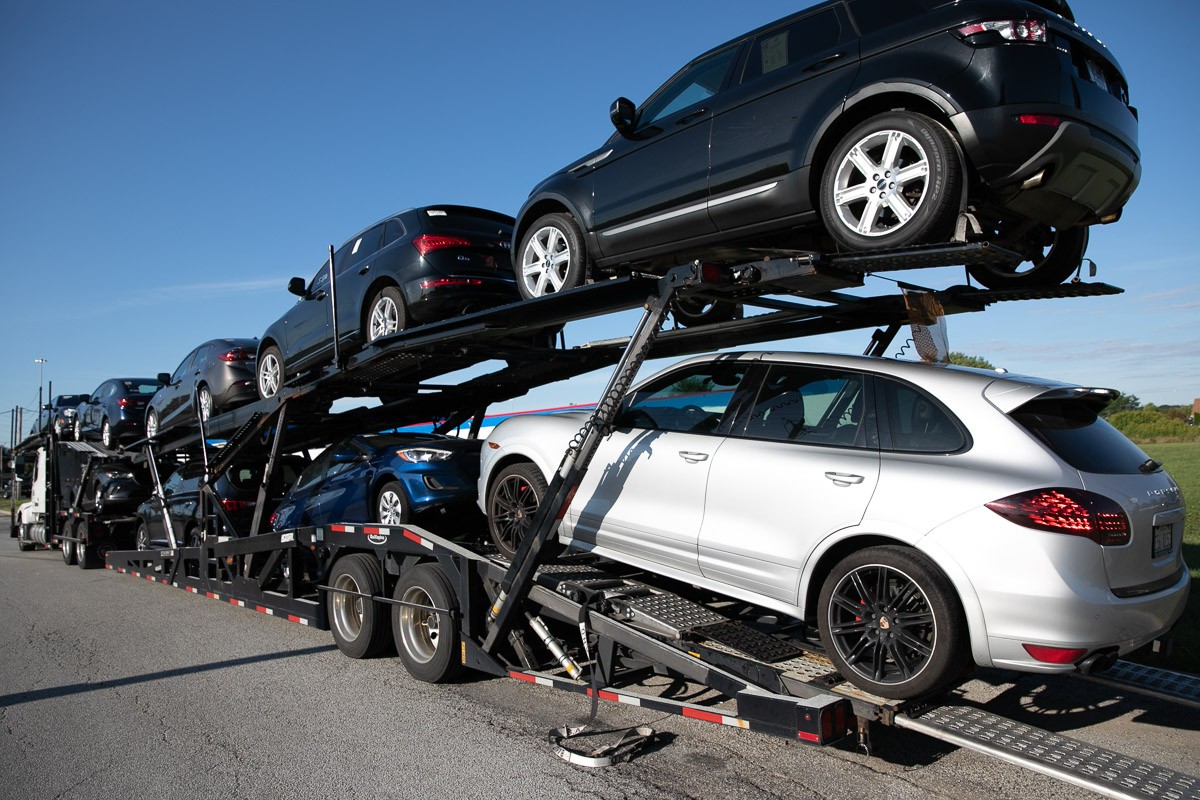 You may have bought a horse trailer in an auction or have one customized from the manufacturer then there is a need to have it shipped to your farm or country home. Ship a Car, Inc. is a great auto transport company you can rely on for shipping a horse trailer. They have the experience and reputation for shipping every kind of two-wheelers, four-wheelers, and even different kinds of horse trailers. Give them a call!